Search found 6 matches
Search found 6 matches • Page 1 of 1
Thu Dec 12, 2019 9:05 pm
Forum: Situations Wanted
Replies: 0
Views: 111
www.johnwilson.cf
Flame Throwing Phone Crushing AT, Programming, Production, Imaging, video editing, Microsoft certified
Classic Hits, 80s, Top 40, Hot AC
NexGen, Wide Orbit, Music Master, Adobe, VoxPro, vCreative, TLC, Scott Studio
www.johnwilson.cf
Sat Dec 07, 2019 10:01 pm
Forum: Situations Wanted
Topic: OK BOOMER - THE MORNING BUZZ
Replies: 0
Views: 283
ME: Who do you have in AM Drive? PD: We have blank & blank in the morning. Me: Isn't blank retired? ..and isn't the other blank dead? PD: Yeah but their ratings aren't that bad. Me: OK Boomer The Future Can't Wait! ..and neither can we! www.themorningbuzz.cf John & Chris Rock, Alternative, Classic H...
Fri Dec 06, 2019 5:10 am
Forum: Situations Wanted
Replies: 0
Views: 161
Insidious Rocker with immoral intentions,
Bone Crushing Air-Talent
Fire Breathing Imaging Director
Rising Program Director
WWW.FISTER.GA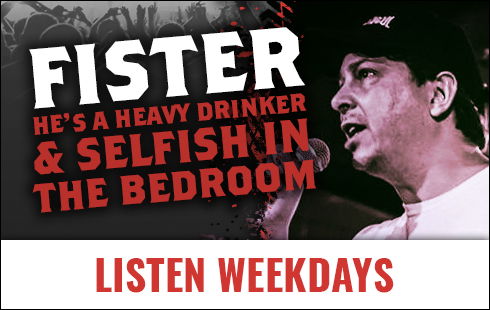 Atlanta, New Orleans, Panama City, Knoxville
Sun Dec 01, 2019 10:47 pm
Forum: Situations Wanted
Replies: 0
Views: 156
Yesterday's Morning Show of Tomorrow...Today! Because the Future Can't Wait !! www.TheMorningBuzz.cf (New Content is up!) Meet Us: https://johnwilson257.wixsite.com/buzz/copy-of-about-us We have the bits, banter, chemistry and high production value you can search and search for but rarely find. http...
Fri Oct 25, 2019 1:00 pm
Forum: Net Talk
Replies: 4
Views: 3044
I think you should build a following. Outside a local show, commercial stations don't play unsigned bands. When bands ask me how to get on the radio, I say have a huge following and make the labels comes to you.
Search found 6 matches • Page 1 of 1